AES is proud to be named as the Household Waste Recovery Operator of the Year at the Pakman Awards 2018, powered by Repak.
The Pakman Awards 2018, which took place at the InterContinental Hotel in Dublin, saw 400 representatives from leading businesses, organisations and community groups come together to recognise excellence in recycling, energy and waste management. AES was announced as the winner of the Household Waste Operator of the Year award, sponsored by the Irish Waste Management Association.
Entrants in the category had to demonstrate a first class service to customers through collection systems, communication, and education/awareness programmes. Innovative initiatives in delivering higher levels of customer service and recycling should be demonstrated.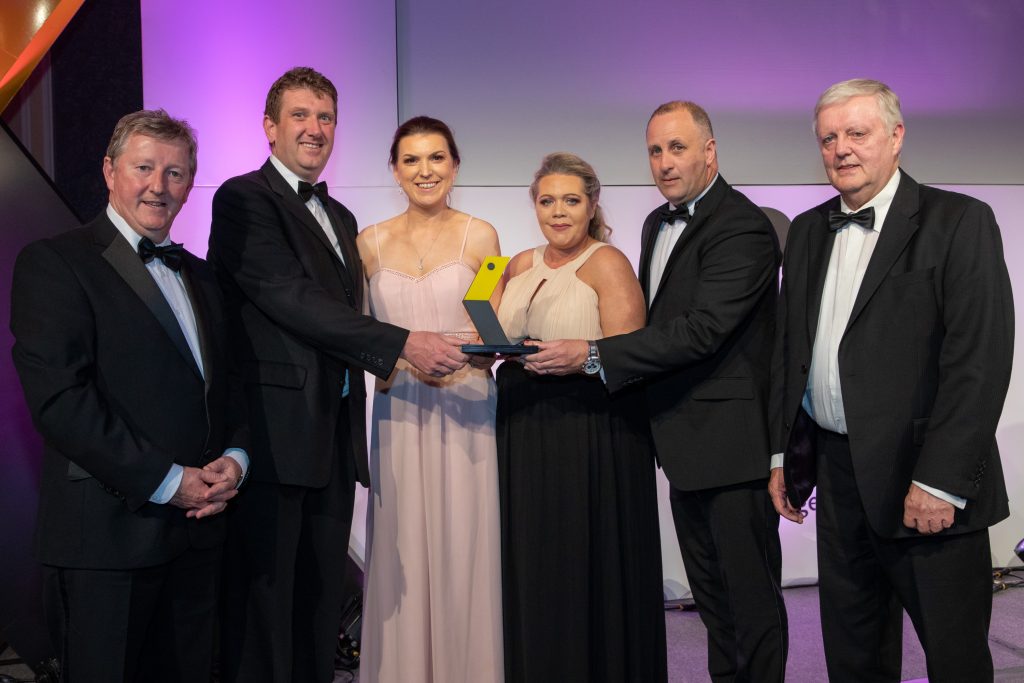 The Pakman Awards was launched in 2015 by Repak to replace the Repak Recycling Awards and allow more accessibility to the awards for all organisations who demonstrate their sustainability and environmental efforts.
Pictured at the Pakman Awards 2018 were Minister of State at the Department of Communications, Climate Action and the Environment, Sean Canney TD; Robert Murphy, Terrie Devlin, Julie Kenny, and Paul Curtis from AES; and Anthony Mulleady, Chairperson of the Irish Waste Management Association.